Perth-Exmouth-Karijini-Perth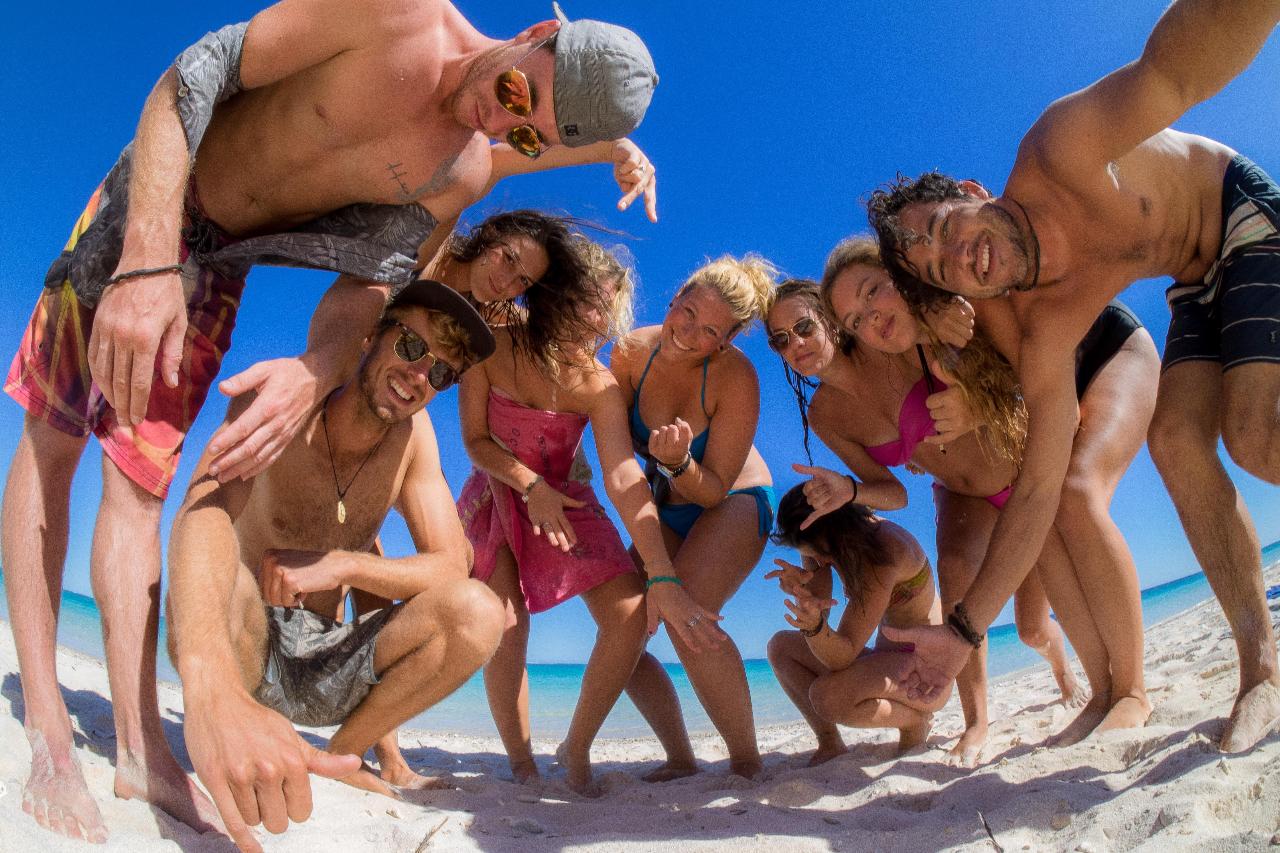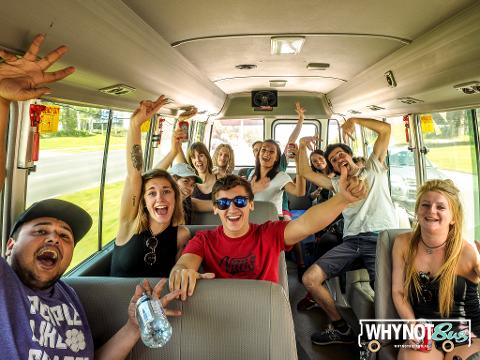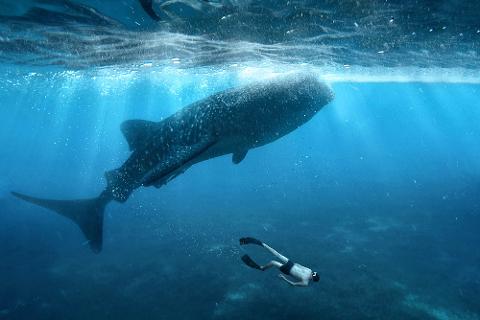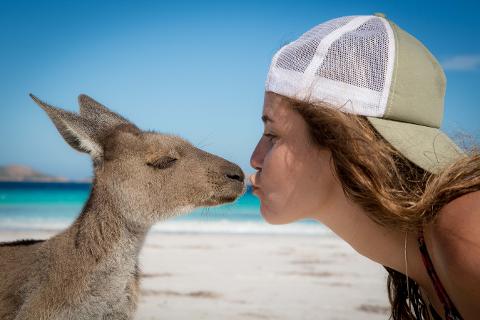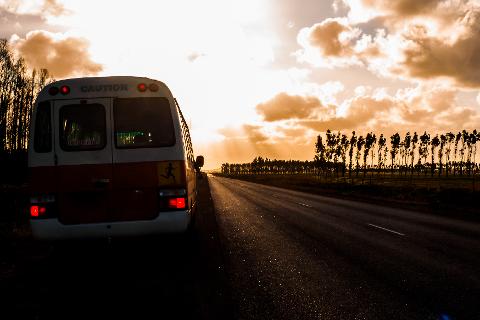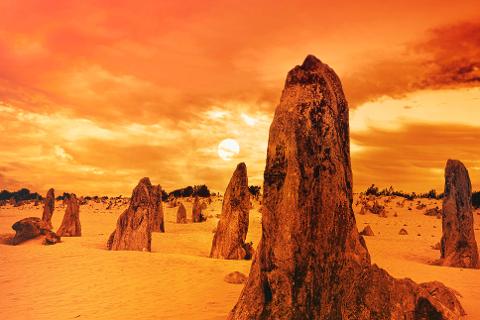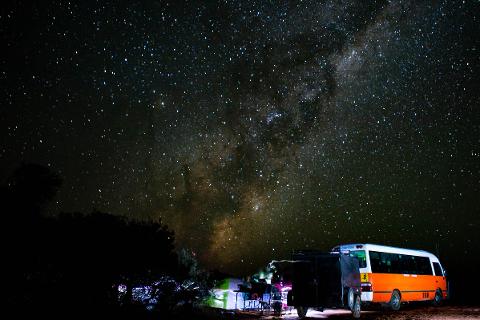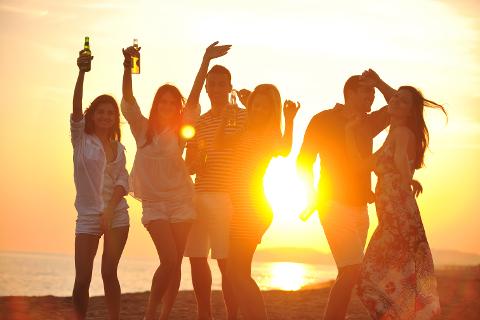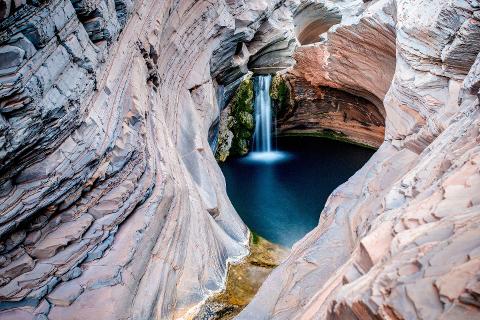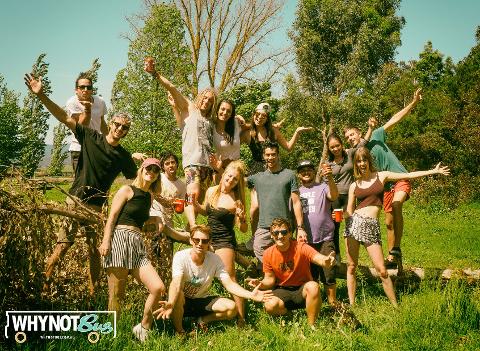 Varighet: 14 Dager
Lokasjon: Perth, WA
Produktkode: PEKP
Join us on an amazing drive from Perth to Exmouth, Karijini and see Australia's most impressive landscapes.
Explore the Pinnacles, Kalbarri National Park, Shark Bay, Ningaloo World Heritage area, Monkey Mia Dolphins, Exmouth, Cape Range National Park, Karijini National Park and more with our one of a kind Perth to Exmouth and Karijini Return tour.
For this tour you will join our Perth to Broome passengers for 12 days to Karijini, at the end of the trip part ways and travel to Perth on the Why Not Bus.
After our signature route to exmouth, spend two days in Karijini National Park. Be ready to hike and swim through the many gorges. This really is one of Australia's most unique National Parks! on Wednesday afternoon start the drive back to Perth arriving on Thursday evening.
The trailer is armed with a kitchen, fridge, snorkelling gear, games, tents, sleeping bags and mattresses. All you need to bring is yourself, a sense of adventure and the desire to see the real Australia!
Become part of the Why Not Bus family! Laugh your ass off with your new friends, share funny experiences or bust out the red cups for some competitive party fun. We encourage everyone to be who they want to be! Experience true freedom hundreds of kms from the 'Real World'!
PERTH TO KARIJINI
RETURN TOUR Details
Start: 9.30am Billabong Backpackers, Highgate, Perth, Australia
Finish: 7.00pm Billabong Backpackers, Highgate, Perth, Australia (Return Tour)
Destination: North West, WA
Style: Backpacker Bus Tour
TripDates
Cost SUMMARY
13 day Perth-Exmouth-Karijini-Perth:
$1599+($29 optional camping gear rental)
Includes:
National Park Fees
Monkey Mia Dolphin Entry Fee
2 Nights Hostel Dorm
2 Nights Karijini Glamping tents
5 Nights Bush/Beach Camping
3 Nights Holiday Resort Camping
Hikes/Daily activities
Extras
To save you $$$'s we have kept the trip price low giving you the option to add additional activities along the way.
– Accommodation and National park fees included; We camp throughout the trip at a mixture of holiday parks, bush campsites and hostels. All Accommodation and National Park fees are included in the trip price. (Occasionally during extreme weather conditions you may be required to pay an extra $10-$15 on top of the trip price for emergency alternative accommodation options).
– Food; At the beginning of each trip we all put in $60 into a 'food fund'. This is then used to buy ingredients that make up the delicious feasts we eat along the way. On average you can expect to spend between $5 to $10 a day for food.
– Sleeping bag/ Mattress/tent rental; To cover cleaning and repair costs, these can be rented for the duration of the trip for $10per person. Our tents accommodate 2 people.
Activities
Sea Lion Boat Trip: Take a 2hr boat trip to the Jurien Bay Marine Park where you will snorkel and see the local sea Lion population ($95) *Why Not Bus Exclusive
– Whale Shark Swim; An all day experience that includes swimming with these magnificent creatures, a warm-up reef snorkel and a delicious lunch for the cheapest price in town at $360 (Coral Bay) or $380 (Exmouth).
– Surfing; Take a surf Lesson or board rental in exmouth, ($60 or $25 respectively) *Why Not Bus exclusive
– Ningaloo Manta Ray Tour; Spend an epic day at Ningaloo reef in coral bay. snorkel the outer reef and later swim with 2-3m manta rays ($175)
– Rent a Kayak; Paddle through the world Heritage eco systems of Shark bay and Ningaloo reef ($25)
-Snorkel Rental; 2 days snorkel rental in coral bay