Perth-Exmouth-Karijini-Perth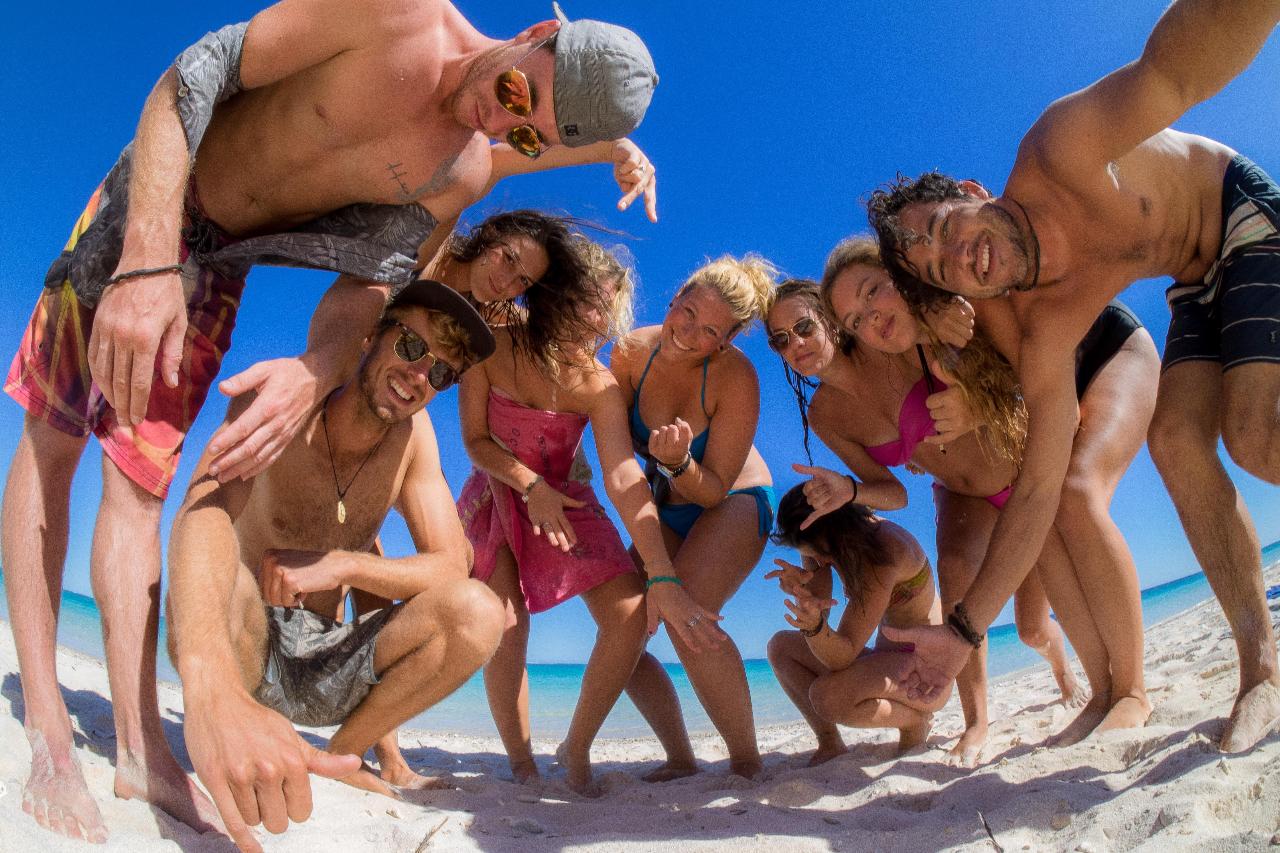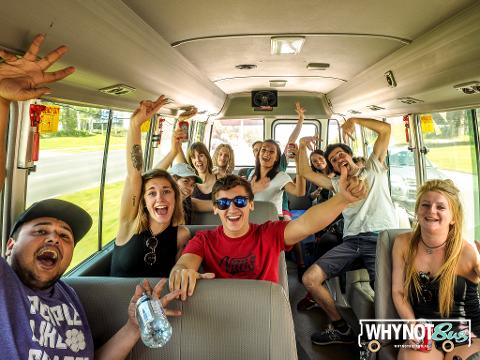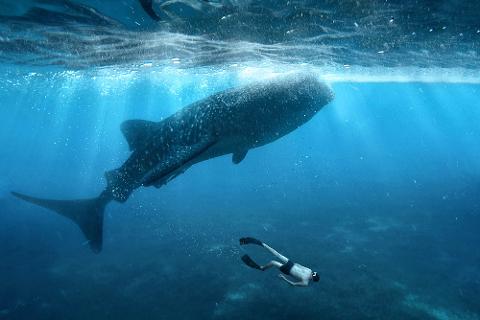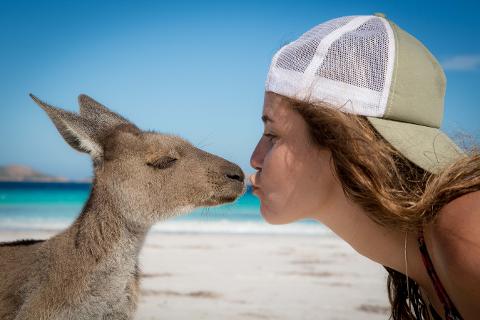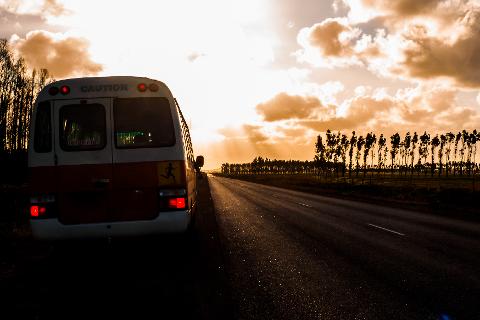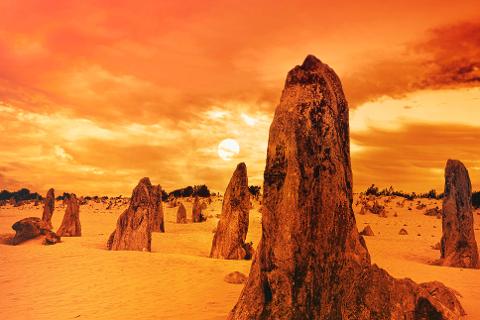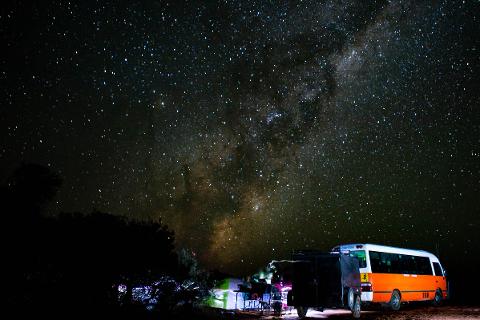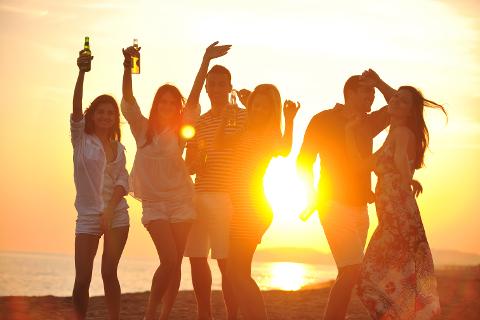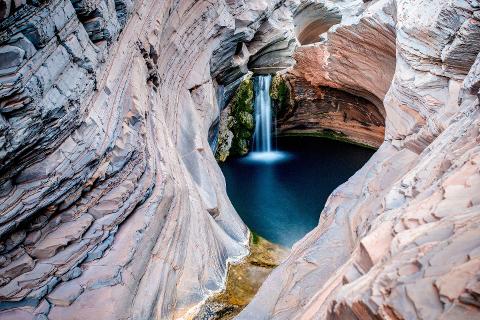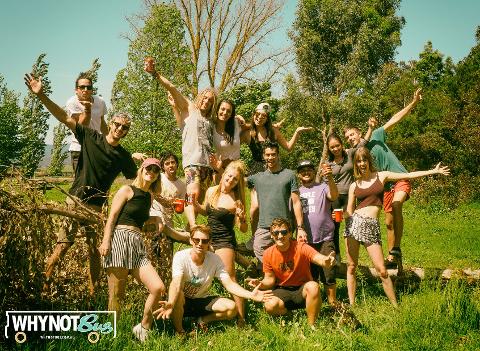 Duration: 14 Days
Location: Perth, WA
Product code: PEKP
Is your desired Departure SOLD OUT? Follow the bus in your own Vehicle for $899. more info at the bottom of the Perth-Broome tour page

Join us on an amazing adventure across Australia's most impressive landscapes. Explore the Pinnacles, Kalbarri, Shark Bay, Monkey Mia, Coral Bay, Exmouth, Cape Range, Karijini and more!

Owned and operated by two backpackers in their 20's, you know your in for that personal experience only a small business can provide. With an emphasis on creating that Why Not Bus family vibe that people can't get enough of. We all cook together in our fully equipped kitchen, camp together and party under the stars.
With a much longer duration of similar tours you don't need to stress about early starts and spending all of your time on a bus. We take a chilled out approach to travelling. We aim to spend as much time as possible enjoying the amazing beaches and scenery this vast coastline has to offer.
This tour is a combination of a team effort between Why Not Bus and The Flying Sandgroper providing the most enjoyable and flexible West Coast experience.
After 10 days enjoying the West Coast up to Exmouth on the Why Not Bus you get a well deserved days break before heading to Karijini to enjoy 2 days exploring the park with either the Why Not Bus or The Flying Sandgroper (This will be determined on a trip by trip basis . From there either Why Not Bus or Integrity Coach will get you back down to Perth!
With a kitchen, fridge, snorkelling gear, games, tents, sleeping bags and mattresses on board all you need to bring is yourself, a sense of adventure and the desire to see the real Australia.

Itinerary
Day 1
Pinnacles
Bush camp overnight
Day 2

Marine Park boat tour and snorkel ($70)
Pink Lake
Lucky Bay beachside camp Kalbarri
Day 3
Kalbarri national park
Natures window, z bend,
River Bush camp
Day 4
Stromatalites
Shell Beach
Denham,
Lagoon beach
Stay Monkey Mia resort or Denham lodge
Day 5
Monkey Mia national park and dolphins
Carnarvon
Bush Camp
Day 6
Coral bay Snorkel
(Optional Fishing charter, diving, whale shark tours)
Or chill by the beach and snorkel the reef
Beach Party!
Stay Coral bay caravan park
Day 7
Extra day in coral bay !
Shark sancutuary walk
(Optional Fishing charter, diving, Manta Ray Tours, whale shark tours)
stay Coral bay caravan park
Day 8
Explore Exmouth town
Go to the beach, rent surf boards, beach party!
Watch sunset from the Lighthouse view point
Stay at Exmouth caravan park
Day 9
Optional tours for whale sharks, diving manta rays,
If not on a tour then hike cape range national park and yardi creek.
Snorkel Ningaloo reef
Snorkel turquoise bay, Australia's best beach snorkel.
Stay at exmouth Caravan Park
Day 10
Get dropped in either Exmouth Town or Coral Bay at the end of the Why Not Bus Perth to Exmouth Tour for some well deserved self-guided R&R!
Day 11
Jump on the Integrity Coach (included) to Tom Price to meet with the Flying Sandgroper and begin your exploration of Karijini National Park.
Day 12
Karijini National Park

Day 13
Karijini National Park before getting on the bus back to Perth.
Day 14
Continue to Perth

Pickup and Drop Off Details
- Pickup; 9.30am at the front of billabong backpackers resort, 381 Beaufort St, Highgate WA 6003, Perth (every two weeks on a friday)
- Trip end; Day 14 or 15 in Perth (If the Why Not Bus is running through Karijini you will arrive in Perth on the afternoon of day 14, If the Flying Sandgroper takes you through karijini you will arrive in the morning of day 15)
- Trip dates (2019);
Mar - 1st,15th,29th
April - 12th,26th
May - 10th,24th
June - 7th,21st
July - 5th,19th
Aug - 2nd,16th,30th
Sept - 13th,27th
Oct - 11th,25th
Nov - 8th,22nd
Dec - 6th
- Trip dates (2020);
Jan - 3rd, 17th, 31st
Feb - 14th, 28th
Mar - 13th, 27th
April - 10th, 24th
May - 8th, 22nd
June - 5th, 19th
July - 3rd, 17th, 31st
Aug - 14th, 28th
Sept - 11th, 25th
Oct - 9th, 23rd
Nov - 6th, 20th
Dec - 4th
Extras

To save you $$$'s we have kept the trip price low giving you the option to add additional activities along the way.
- Food; At the beginning of each trip we all put in $50 into a 'food fund'. this is then used to buy ingredients that make up the delicious feasts we eat along the way. On average you can expect to spend between $5 to $10 a day for food.

- Accommodation and National park fees; accomodation is included. There is a mixture of camping and hostel dorms.
- Sleeping bag/ Mattress/tent rental; To cover cleaning and repair costs, these can be rented for the duration of the trip for $10 each (payable when the trip starts).

- Whale Shark Swim; An all day experience that includes swimming with these magnificent creatures, a warm-up reef snorkel and a delicious lunch for the cheapest price in town at $350 (Coral Bay) or $370 (Exmouth).

Plus many other amazing activities you can get up to on the west coast, such as fishing, diving, surfing lessons and much, much more!!